UVC Disinfection Products
UVC Disinfection Technology Overview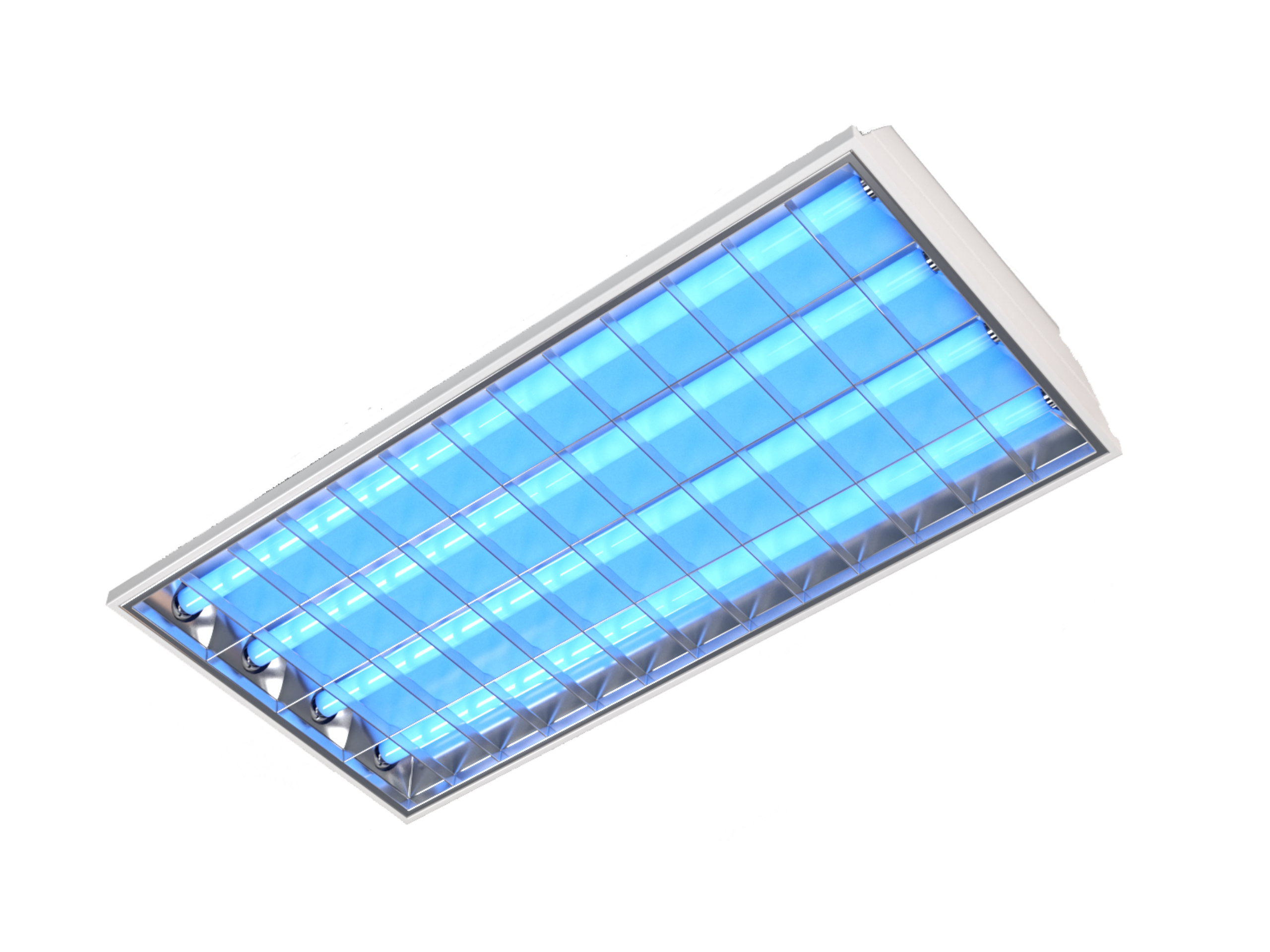 Whole Room UVC Disinfection
Up to 99.99% disinfection of exposed surface-level and airborne pathogens in a matter of minutes. Treatment is achieved by irradiating an entire area with UVC light via ceiling-mounted or portable fixtures. Whole Room UVC disinfection should be performed exclusively in non-occupied spaces. Our Intelli-Safe® control systems include high-end occupancy sensors, scheduling functionality, app-based Bluetooth controls, and other features to maximize system safety and flexibility.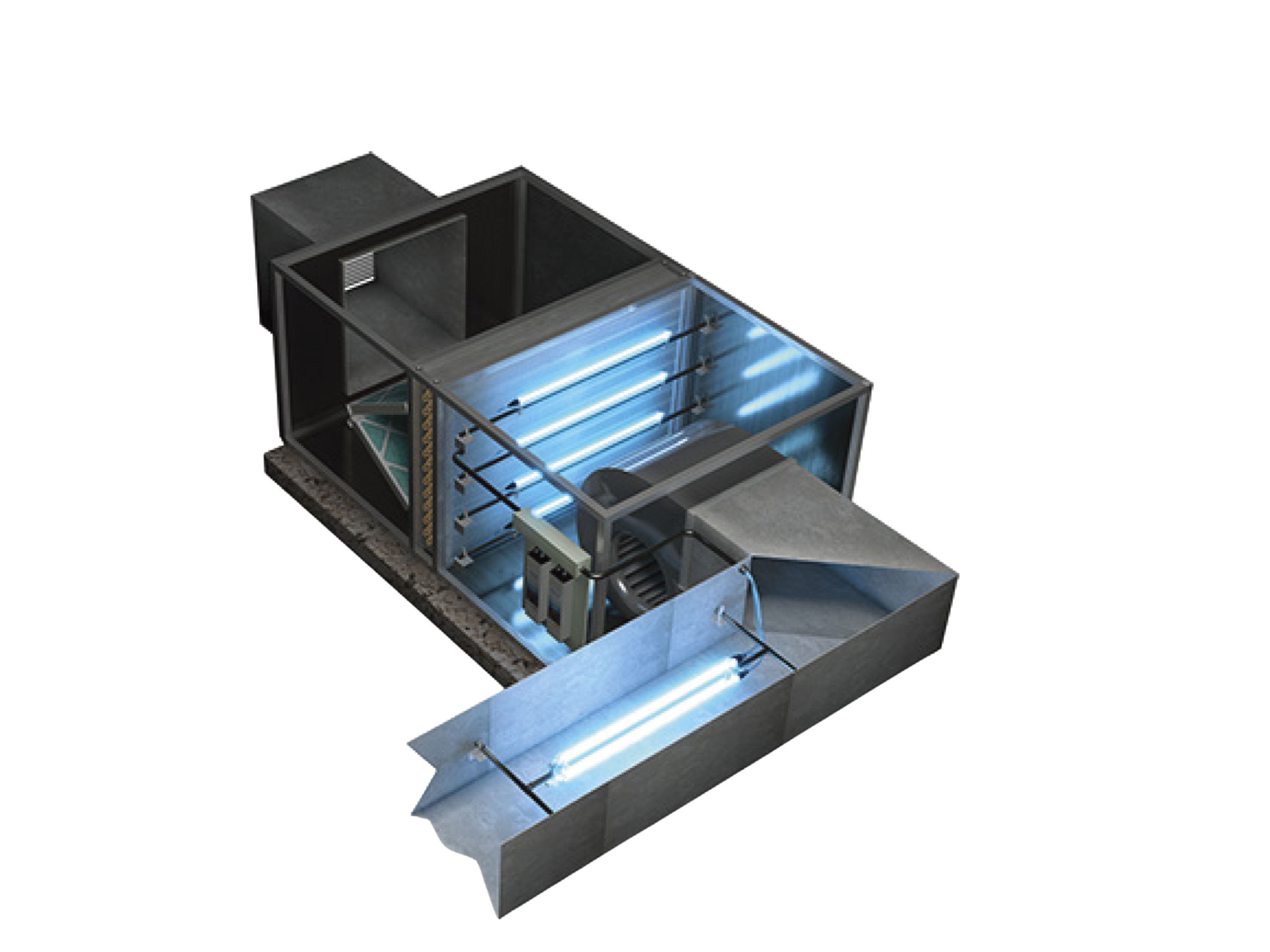 UVC Air Purification
Treatment of airborne pathogens for occupied and non-occupied spaces is achieved via installing UVC lighting into existing ductwork and/or applying specially designed air purifier fixtures with built-in air-exchange systems and UVC lighting. System effectiveness is determined by the frequency of air changes in the treatment area and the level of disinfection in each passthrough. Pure UVC's air purification fixtures provide multiple levels of purification including HEPA filtration and high-powered UVC lighting to not only disinfect airborne pathogens but to also treat against pollutants, VOCs, and odors.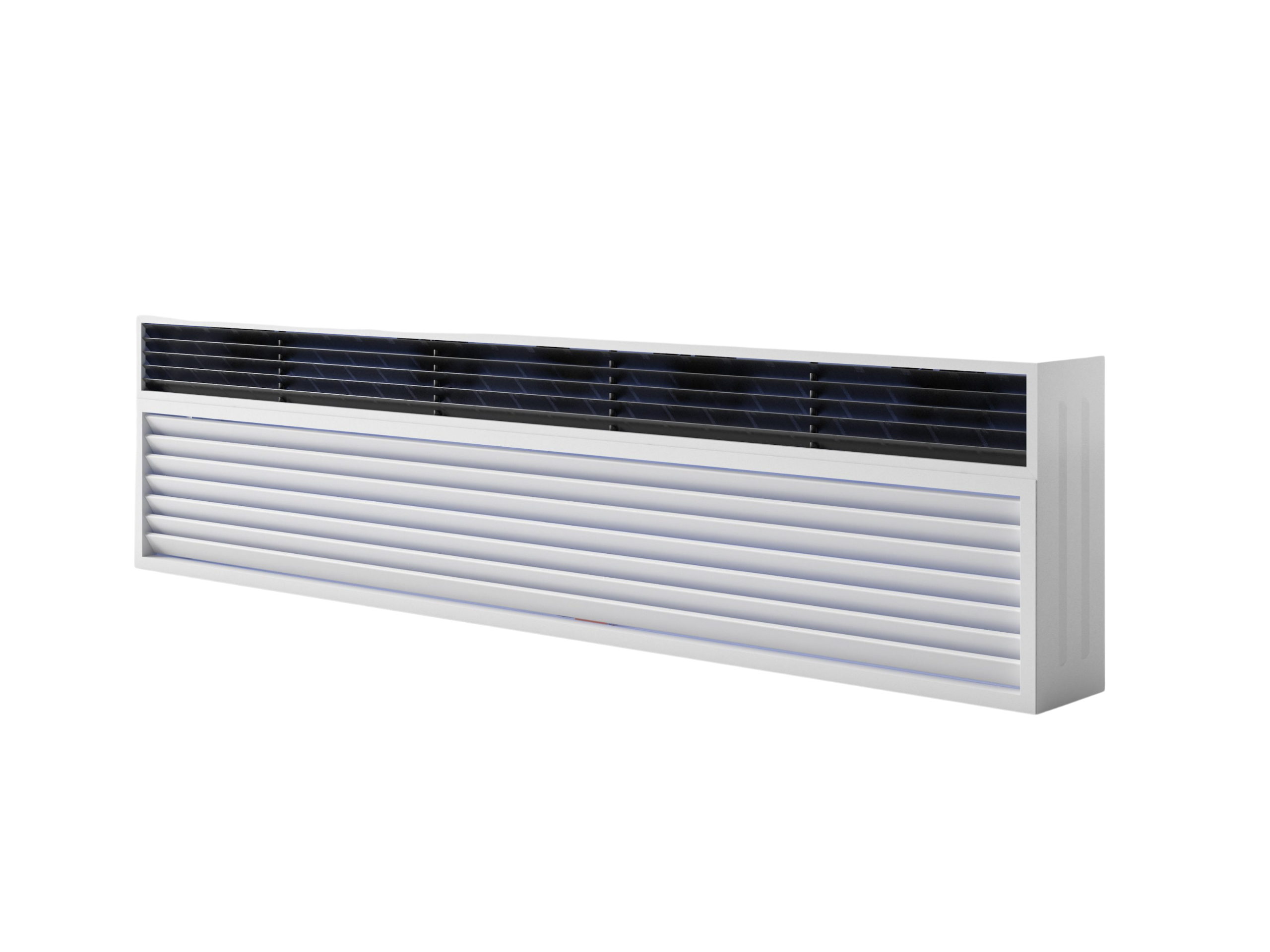 Upper Air Treatment
A safe means of treating occupied and non-occupied spaces via specially designed UVC fixtures that irradiate above a certain height (traditionally 7' and higher). Due to natural air flow, fans, and HVAC ventilation, the purified air is circulated throughout spaces. Upper air UVC is the proper solution for large spaces with high ceilings that require disinfection against airborne pathogens during times of non-vacancy.
Custom Engineered Solutions
Does your facility have unique requirements?  Pure UVC is equipped to provide customized design services and product development to provide comprehensive UVC disinfection solutions specially tailored for you.