Hybrid UVC Air-Purifier and Whole Room Disinfection Fixture with Intelli-Safe Controls
American-made hybrid UVC air and surface technology provides safe and effective automated pathogen disinfection. UVC air purifier provides quiet air cleaning during occupancy while whole room UVC lighting provides comprehensive airborne and surface level treatments during periods of vacancy. Designed for offices, schools, universities, retail applications, and other commercial spaces.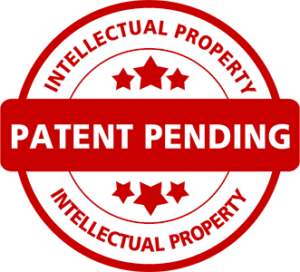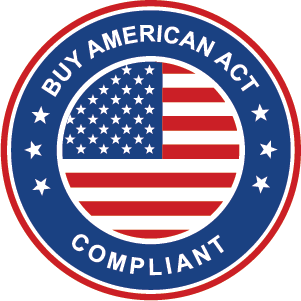 Pure UVC guarantees this item is rigorously engineered to maximize safety & efficacy, and is built from the highest quality components with the following credentials: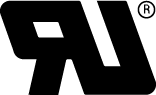 Features
450 Sq Ft Coverage Area
5 Year Warranty
(2) 25W External and (1) 11W Internal 254nm Osram UVC Lamps
10,000hr Estimated Lamp Lifespan
(2) UL-listed, UVC High Performance Ballasts
(2) 37 CFM, 2,900RPM CE-listed Frictionless Fans
(1) UL-listed RF Occupancy Sensor
(1) FCC compliant Bluetooth Controller
Listings include: EPA Registered Establishment, CSA Pending, BAA Compliant, CE, FCC, RU (UL-Listed lamps and sensors)
Air Purification Overview For Occupied Spaces
The PHTUVC2375XX air purification mode operates while spaces are occupied. The 74 CFM low-noise air exchange system provides safe, effective, and non-distracting air treatment for spaces under 450 sqft with 8-10ft ceilings.  Filtration via high-intensity 254nm UVC light, HEPA, and active carbon are combined in the PHTUVC2375XX to reduce commonly-found harmful airborne pathogens, pollutants, VOCs, odors, and other unwanted particulates1-6.
Whole Room Treatment Overview For Unoccupied Spaces
When spaces are unoccupied (i.e. between meetings or late at night), PHTUVC2375XX is equipped to deploy whole-room treatments which provide highly effective rapid disinfection against exposed surface-level and airborne viruses, bacteria, mold spores, and other
pathogens2 while reducing certain VOCs3 in a space.  Each Hybrid Troffer is equipped with Pure UVC's Intelli-Safe™ controls to provide multiple layers of safety redundancies and future-ready flexible functionality including treatment scheduling, one-touch on-demand disinfection, fixture groupings, automatic updates, occupancy shut-off, and much more.
Hybrid Disinfection Suggested Applications
Classrooms and Lecture Halls
Offices
Meeting and Conference Rooms
Restaurants, Bars, and Cafes Cafeterias and Dining Halls
Reception and Waiting Areas
Fitness Centers and Gyms
Locker Rooms
Courthouses
Spa Treatment Rooms
Retail Stores
Elevators
Restrooms
Intelli-Safe® Controls Overview
Intelli-Safe™ is designed to maximize occupant safety, system flexibility, and UVC treatment effectiveness. This is the first system of its kind: a pioneering app-based (iOS and Android) control system that is integrated into each PHTUVC2375XX fixture. Simple to commission, budget-friendly without sacrificing capability, customized for each facility's unique needs, and constantly up-to-date, Intelli-Safe™ is masterfully developed for future-readiness and reliability to maximize occupant safety and facility disinfection.
Learn more about the Intelli-Safe controls.
Remote Monitoring Add-On Overview
The Intelli-Safe™ remote monitoring add-on provides unprecedented system access with features including:
Extensive Reporting including per-room treatment times, dosages achieved, and much more
Live System Status indicates currently active treatments, remaining component lifespan, etc.
Automated Health Pings provide notifications for component replacements or maintenance
Central System Programming simplifies future-ready changes to treatment times and dates, and other system updates from a single central console
Additional information
| | |
| --- | --- |
| Model Name | PHTUVC2375XX |
| Lamp Lifespan | 10,000hrs or 6-10yrs per recommended settings |
| Warranty | 5 Year Warranty |
| Listings | EPA Registered Establishment, CSA Pending, BAA Compliant, CE, FCC, RU (UL-Listed lamps and sensors) |
Technical Details
Construction
97% reflective white optics maximizes efficiency and performance
75W, 110V-277V; 60Hz Electrical Operation
30dB Noise Level Operation
(1) Replaceable Standard HEPA Filter
(1) Replaceable Standard Active Carbon Filter
T-Bar pull out tabs and 4 securing holes for code compliance
Access plate and knockouts provided for easy power connections
Dimensions: 23.5" x 23.5" x 4.5"
Weight: 14.5lbs
Optional – Surface Mount Kit
Disclaimer
Device must be commissioned and tested by a certified Intelli-Safe™ commissioner prior to use. Device must remain disconnected from power until commissioning. For more information on authorized Intelli-Safe™ commissioners or to become certified, please contact us.
WARNING:
UV lamp emissions may pose a safety and health hazard, particularly to the eyes and skin. The system in direct UVC treatment mode is NOT to be used in the presence of individuals without appropriate precautions, including the use of personal protective equipment for skin and eye. Avoid eye and skin exposure to unshielded product. Warning signs should be placed at access points to the area being disinfected. Client is responsible for training personnel on the risk of hazard and appropriate use and maintenance after installation. Training materials provided should be kept for reference to reduce hazardous exposure.
Lamps contain mercury. If a lamp breaks, ventilate the room for 30 minutes and remove the parts, preferably with gloves. Put them in a sealed plastic bag and take it to your local waste facilities for recycling. Do not use a vacuum cleaner.
PROP65 WARNING: This product can expose you to chemicals including Di-isodecyl Phthalate, which is known to the State of California to cause cancer and birth defects or other reproductive harm. For more information, go to www.P65Warnings.ca.gov
DISCLAIMER:
Pure Lighting Company disclaims any and all liability for harm caused by improper or negligent use of the system.
All information is believed to be accurate at the time of publication. Pure Lighting Company reserves the right to change specifications without notice.