Resources
Learn more about Pure UVC systems, UVC lighting, best practices, and much more.  We are constantly adding new educational content, so be sure to check back regularly.  Looking for something that's not here?  Let us know! 
Subscribe For The Newest Resources
News and Case Studies
The latest in the world of Pure UVC and the industry.  Includes case studies, publications, and pertinent new articles.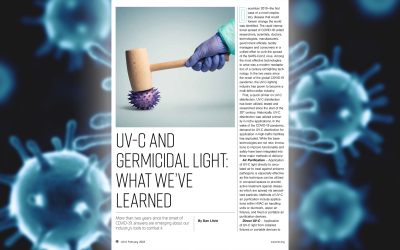 Pure Lighting Company is proud to contribute to the February 2022 edition of LD+A, the lighting industry's premiere professional magazine.  In this edition, our contributions highlight germicidal lighting solutions.  We discuss findings and discoveries that could only...
read more
Webinars
Learn more about Pure UVC, UVC disinfection technology, tech trends, and more through recorded webinars.  See our Free Webinar Series schedule to participate live where you can enjoy live questions + answers.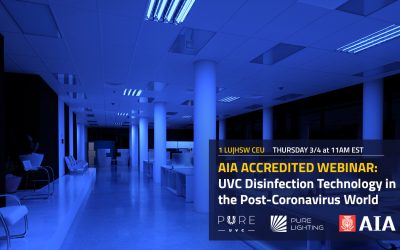 Webinar Overview Course Title: UVC Disinfection Technology in the Post-Coronavirus World Course Date/Time: Thursday March 4, 11:00-12:00pm EST AIA Info: 1 LU|HSW Credit, Course No. PLC2101 Course Cost: Free Registration Link: Register Here or Below Course Overview:...
read more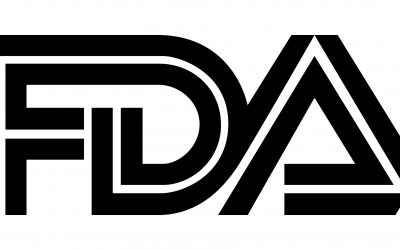 How To Apply UVC Disinfection Technology As Per the FDA and Departments of Education UV-C technology has been recently endorsed by the FDA for Coronavirus disinfection.  In response, Departments of Education (such the New York DOE) and other public institutions are...
read more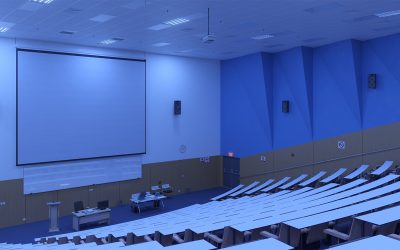 UV-C Technology to Support Reopening for Institutions of Higher Education. Institutions of Higher Education face unprecedented logistical, ethical, and financial challenges in considering reopening plans for the 2020-2021 academic year.  With these difficulties in...
read more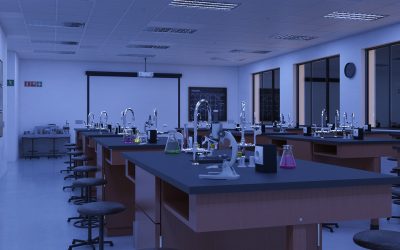 How can UV-C Disinfection Technology Help Your Schools Open for the 2020-2021 School Year? School districts face unprecedented challenges in successfully reopening their facilities for the 2020-2021 school year.  With few regulations to serve as...
read more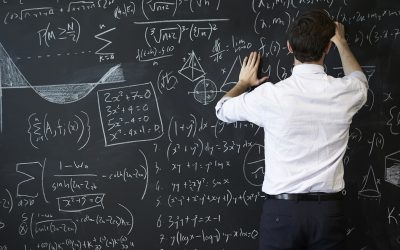 UV-C Disinfection technology is potent against a broad range of pathogens.  But how does it work? In this webinar, take a deep dive into the science and technology of UVC disinfection technology.  You will learn that UVC technology has been utilized profoundly for...
read more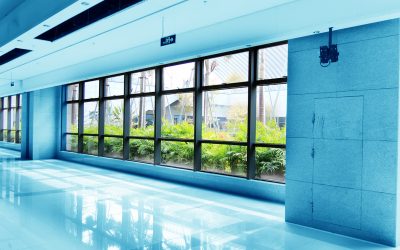 As our economy opens up in phases, we should focus on making our employees, students and workers feel as comfortable and productive as possible. Technology such as streaming A/V and disinfection systems can empower us to embrace a collaborative environment, and reopen...
read more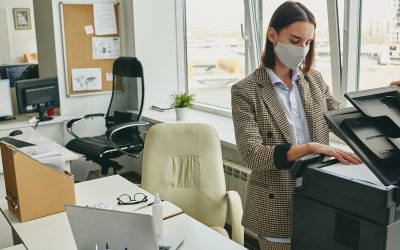 Facilities will have to learn how to adapt certain safety measures if they want to reopen. The "6 feet rule" of social distancing isn't going away any time soon, and the need to reopen offices is clear for many employers and employees across the country. In this free...
read more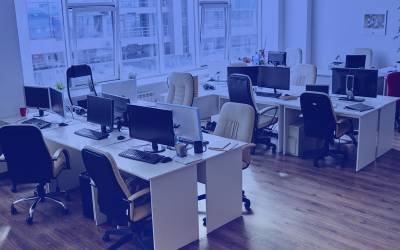 What is UVC Lighting, and how can this technology stop pathogen spread in our facilities?  Watch our popular weekly Intro to UVC webinar and join us live to enjoy real-time Q+A. Highlights Include How Clean is Clean? Why daily comprehensive disinfection is...
read more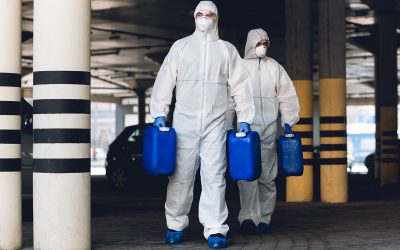 Why did Poison Control Centers nationwide report call volume increases in 2020? In this free webinar, we will discuss the effect of chemical agent residue and fumes on your health, and what your facility can do to be safer going forward. Cleaning protocols in your...
read more
Resources
Application overviews of real-world spaces, white papers, infographics, one-pagers, brochures, and other easy-to-digest information to download, share, and print.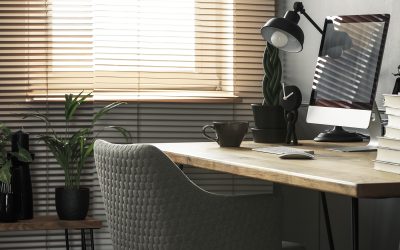 Exceeding the guidelines set forth by the FDA and New York Department of Education, our portable solution for offices, conference and meeting rooms, small classrooms, storage spaces, and other smaller spaces is safe, budget-friendly, and highly effective.  A space can...
read more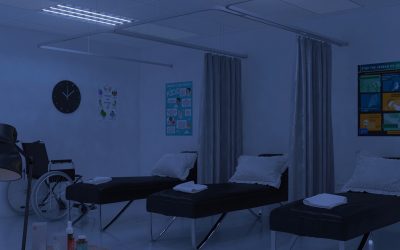 Technology for the Safety of your Students and Staff During and After Coronavirus "The school nurse is an essential member on pandemic preparedness, re-opening and re-entry planning teams. School nurses are on the front lines of exposure to students who are sick or...
read more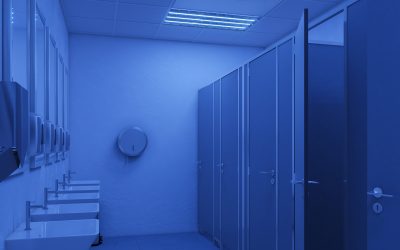 Pure UVC is uniquely designed to allow schools to maximize use of their restrooms by providing automatic treatments daily and between restroom uses.
read more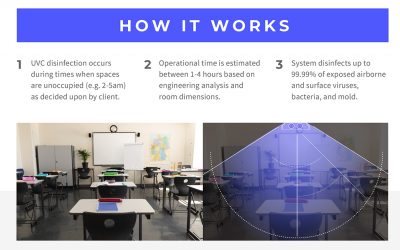 In this illustrated guide, journey through the process of working with Pure UVC to implement your UVC system that will provide safe, effective, and nonintrusive daily comprehensive disinfection.
read more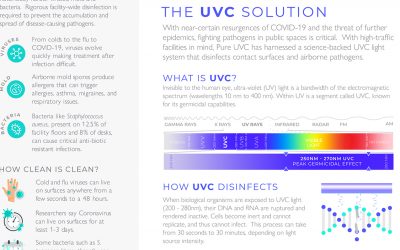 What dangers are hiding in your facilities? What is UV-C and how does it disinfect pathogens? What are the benefits of this solution? Learn all this and more in this one-pager.
read more