It was a blustery winter's day in January 2022 when Kinnelon Public Schools officials heard what a week prior would have been news warranting multi-week school closures – a student in an elementary school had presented Covid-like symptoms.  Fortunately, their new Pure UVC disinfection system had been commissioned just 24 hours prior.  During the lunch break after the student was picked up by his parent, a member of the school's facility's team activated the Pure UVC system's on-demand disinfection in the classroom and nurse's office the student presided in.  School resumed as normal with no closures and no positive cases for students or staff resultant from this experience.
Kinnelon Public Schools elected to implement a tiered approach to provide future-ready protection against pathogens, VOCs, allergens, and pollutants in their facilities.  This year they implemented automated between-use disinfection in their restrooms, on-demand and nightly treatment in their high school fitness center, and hybrid air & whole-room disinfection in their elementary school classrooms and nurse's offices district-wide.  In the next year(s), they intend to expand their Pure UVC system to provide comprehensive district-wide protection.
Featured Products:
Automated Between-Use UVC Disinfection Fixture: Combining modern high-end lighting controls with time-tested UVC disinfection science, this fixture provides automated disinfection against exposed surface-level and airborne pathogens.  Commonly implemented in restrooms, elevators, or sports closets, this fixture is pre-programmed to activate between uses when spaces are detected to be vacant.

Note: To provide more comprehensive and rapid disinfection, some locations utilized our 2×2 and 2×4 troffers which were programmed for between-use functionality.

2×4 Troffer: Rapid on-demand and automated whole-room UVC disinfection treatments provide up to 99.99% disinfection of exposed airborne and surface-level pathogens including viruses, bacteria, and mold spores.  This high-powered UVC fixture is supported by Intelli-Safe™ to ensure deactivation when spaces are occupied, audible annunciation, and a slew of additional safety measures.
Hybrid Troffer: For areas with standard ceiling height (8′ – 12′), provides air purification in occupied spaces through 3 layers of filtration (HEPA, active carbon, and high-intensity UVC) and surface + air disinfection in unoccupied spaces through schedule or on-demand via Intelli-Safe™ controls.
Intelli-Safe™ System: The backbone to Pure UVC systems allows high degrees of customization through the Pure UVC app while ensuring multiple levels of safety redundancies.  Features include, but are not limited to: scheduling, fixture grouping, sensor sensitivity, sensor-based actions, and optional remote monitoring.
Project in Partnership with ECS:
The installation of the Pure UVC system at Kinnelon Public Schools was expertly conducted by our partners at ECS.
Since 1995, ECS has been providing technology solutions nationwide. They are passionate about the services and solutions they offer. Over the years they have earned the reputation as a reliable and honest company that takes pride in each of their projects and tailors solutions to fit each of their customer's objectives.
"I think [Pure UVC] is a good product.  I like the fact that you can actually look at the ceiling and see the light and hear the fan running, so you know it's working.  It's not like something that's hidden in a HVAC unit that you don't really know if it's working or not…and even if Covid goes away, it's still a good germ fighting tool."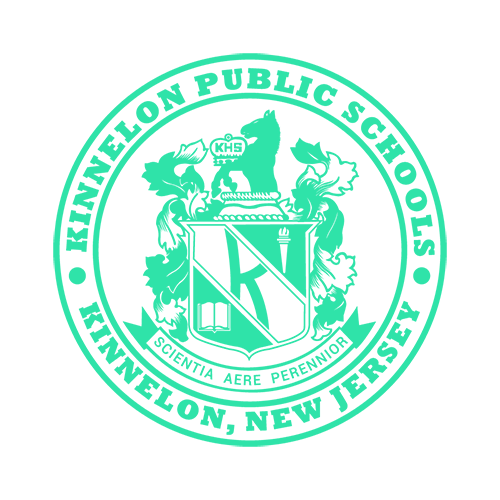 Mr. Alan Bressett
Supervisor of Building and Grounds
Kinnelon Public Schools