When the Covid-19 pandemic forced their schools to close, educators and leaders at Marquardt School District 15 (MSD15) saw firsthand the far-reaching damaging effects on their students, staff, and community.  In response, they vowed to be proactive by leveraging science and technology to best keep their people healthy and doors open in the future.  With discernment and diligence, they sorted through a myriad of different solutions, systems, and vendors until they discovered the what they were seeking with Pure UVC.
Utilizing ESSER funding and cooperative purchasing agreements, MSD15 opted for treatment in the areas occupied continually throughout the day: classrooms, gyms, cafeterias, and conference areas.  Pure UVC hybrid solutions including hybrid troffers and hybrid high-bays were installed throughout the facility to ensure active air treatment during times of occupancy with comprehensive surface + air disinfection nightly and on-demand via the Pure UVC app.  The entire system is backboned by Intelli-Safe™ to provide the high degree of customization and safety redundancies the district requires.
Staff and parents deeply appreciate the proactive steps taken by Marquardt School District 15, while their business team enjoys the savings incurred from lower staff absenteeism and reduced rates on disinfection supply spending.
Featured Products:
Hybrid Troffer: For areas with standard ceiling height (8′ – 12′), provides air purification in occupied spaces through 3 layers of filtration (HEPA, active carbon, and high-intensity UVC) and surface + air disinfection in unoccupied spaces through schedule or on-demand via Intelli-Safe™ controls.
Hybrid High-Bay: For large areas with high ceilings (i.e. cafeterias, gyms, auditoriums, atriums, etc.), provides upper-air treatment during occupancy and surface + air disinfection in unoccupied spaces through schedule or on-demand via Intelli-Safe™ controls.
Intelli-Safe™ System: The backbone to Pure UVC systems allows high degrees of customization through the Pure UVC app while ensuring multiple levels of safety redundancies.  Features include, but are not limited to: scheduling, fixture grouping, sensor sensitivity, sensor-based actions,

and optional remote monitoring.
The installation, project management, programming, and testing of the Pure UVC system at Marquardt School District 15 was expertly conducted by our partners at Greenworld Systems.
Based in the greater Chicago area, Greenworld Systems is an installer/distributor partner of Pure Lighting Company.  They are female owned and veteran operated with a commitment to unmatched customer satisfaction, honest business practices, high-quality American-made products, and providing top-tier professional results.
"This is exactly what I've been looking for: an all-in-one solution.
With the money I'll be saving on not using chemicals it'll pay for itself so it's a no brainer."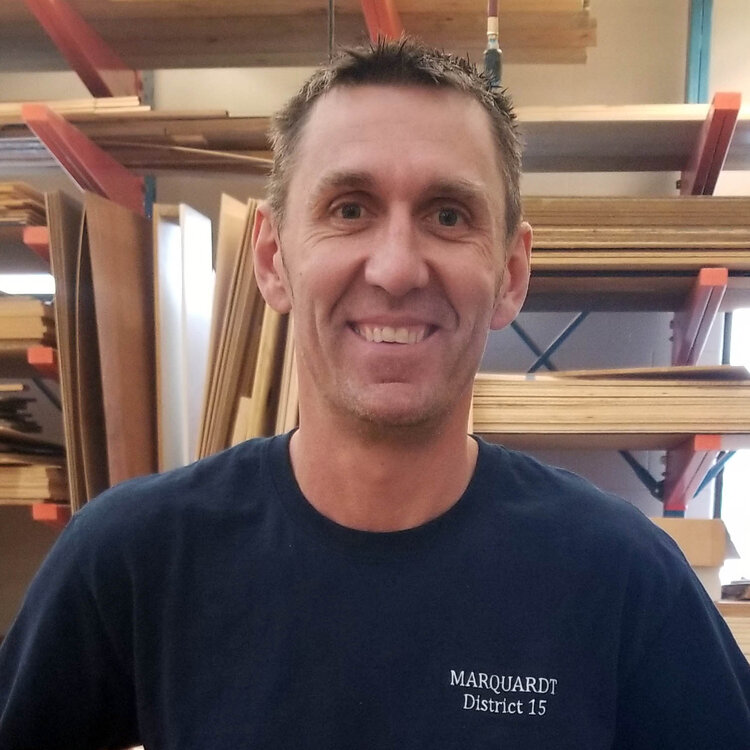 Mr. Steve Stavroplos
Director of Building and Grounds
Marquardt School District 15