Puretek Group's Stage Lighting Workshop at Rye Neck High School: Hands-On Learning 
On September 26, 2023, a Puretek Group Lighting Designer conducted an interactive Stage Lighting Workshop for the students of Rye Neck High School. The workshop began with a brief overview, covering the essentials of lighting fixtures and emphasizing the critical aspect of fly rail safety. We then expertly guided the students through immersive hands-on experiences, imparting valuable skills in handling and securely installing lighting fixtures in new positions.  
Once fixtures were securely placed, students engaged in cabling activities, beginning with electrical connections and followed by the installation of data lines. The workshop concluded with comprehensive checks to ensure the fly rail's weight adhered to safety standards, providing students with practical experience and knowledge in the realm of stage lighting.
LOCATION
Mamaroneck, NY
DATE
Fall '23
CATEGORY
Stage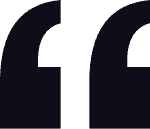 Puretek has been fabulous with communication, recommendations, and last-minute help for various issues that have arisen. We're just very thankful to Puretek for helping us.
Cyndi Feinman, Theatre Director
RYE NECK HIGH SCHOOL